QFC Hosts President of the World Economic Forum
22 May 2019

The Qatar Financial Centre (QFC), one of the world's leading and fastest growing onshore business and financial centres, hosted the President of the World Economic Forum (WEF), Borge Brende during his visit to Qatar.

During the multilateral meeting, senior representatives from a number of Qatari entities, which also serve in a member capacity of WEF, similar to the QFC, discussed a number of key issues related to Forum developments and initiatives, and crucially the Qatari ecosystem and future engagements with the Forum.

The meeting was attended by Yousuf Mohamed Al-Jaida, Chief Executive Officer of the QFC; Sheikha Alanoud bint Hamad Al Thani, Managing Director, Business Development, QFC and Sarah Al Dorani, Chief Marketing and Corporate Communications Officer, QFC as well as senior representatives from a number of Qatari entities including: Al Fardan Group, Barwa, Commercial Bank of Qatar, Doha Bank, Ooredoo, Muntajat, Qatar Airways, Qatar Development Bank, QFCRA, Qatar Foundation, Qatar Investment Authority, Qatar Islamic Bank, Qatar National Bank and Qatar Petroleum.
It is an honour to host President Borge Brende and other ​high-level representatives to discuss Qatar's buoyant ecosystem, and how Qatar can contribute to the WEF agenda.

As a member of the World Economic Forum, the QFC is continually working towards engaging with international stakeholders that share the same vision of helping to shape global, regional and industry agendas.

Yousuf Mohamed Al-Jaida, CEO, QFC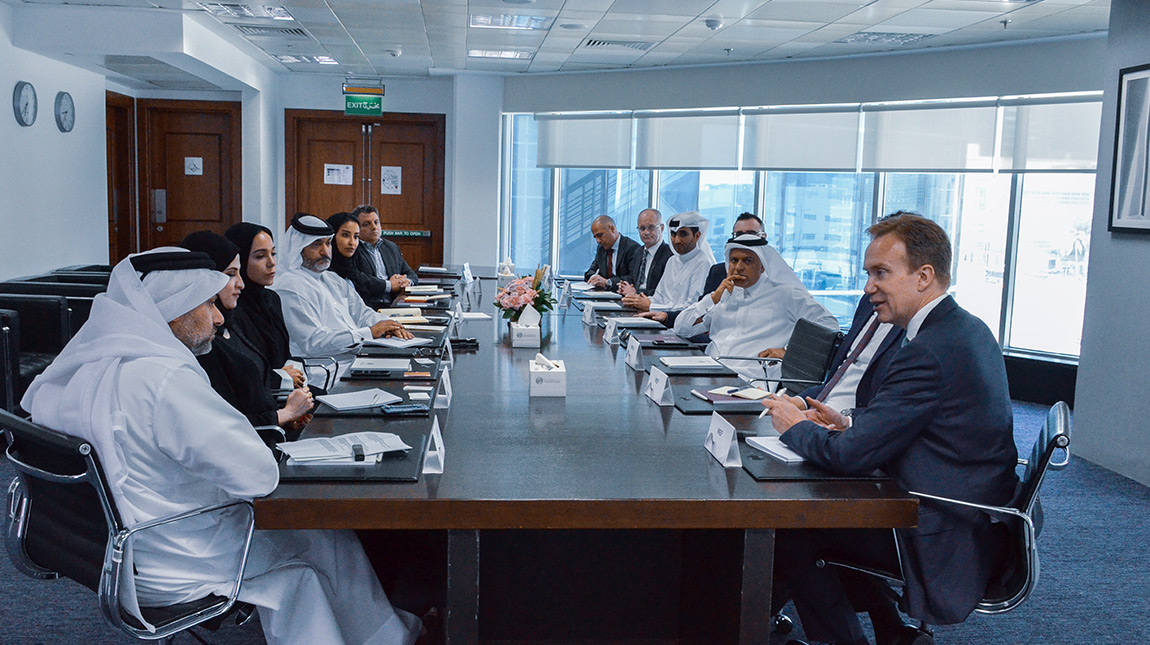 Al-Jaida added: "The World Economic Forum has made great strides in providing a platform for leaders across a variety of groups such as business and government to come together in a positive way. Through Qatar's continued involvement with WEF, we are able to build on the work we are doing with other member organisations to impact positive global change."

The QFC is an onshore jurisdiction that allows registered companies to enjoy competitive benefits, such as working within a legal environment based on English common law, the right to trade in any currency, up to 100% foreign ownership, 100% repatriation of profits, 10% corporate tax on locally sourced profits, and an extensive double taxation avoidance agreement network with 81 countries.