QFC Organises First Occupational Safety and Health Day
27 Apr 2019

The Employment Standards Office (ESO) of the Qatar Financial Centre (QFC), one of the world's leading and fastest growing onshore business and financial centres, organised the first QFC Occupational Safety and Health (OSH) Day under the auspices of the Ministry of Administrative Development, Labour & Social Affairs (MoDLSA) and Ministry of Public Health (MoPH) that, with the support of the International Labour Organization Office in Qatar, recently launched the theme "Working together for OSH in Qatar" for the month of April 2019.

The QFC OSH Day, during which the platform highlighted the importance of educating and promoting wellbeing policies and practices in the workplace, saw the attendance of representatives from MoADLSA, MoPH and ILO, who emphasised the importance of OSH for all sectors including offices and administrative environments.

During the event participants received practical training on first aid, firefighting and ergonomics from Enertech Qatar and actively contributed to the discussion by sharing their approach to OSH and the policies applied in their workplaces.
The QFC remains committed to supporting the State o​f Qatar and contributing to the development of occupational safety and health standards.

Luigia Ingianni, Commissioner of ESO, QFC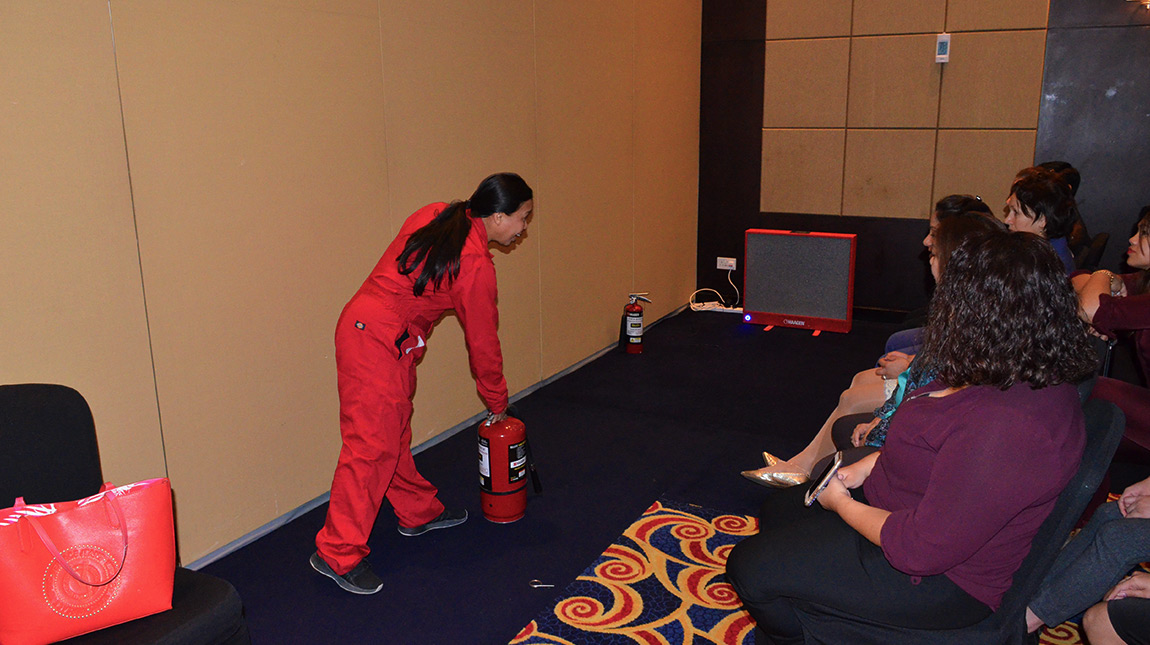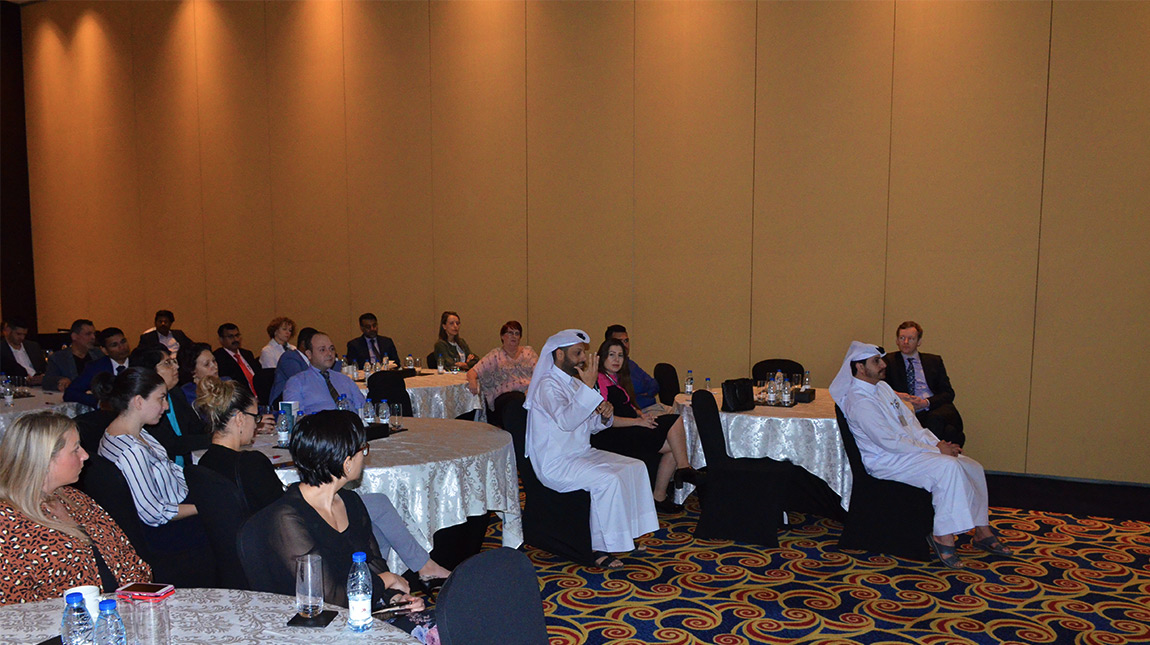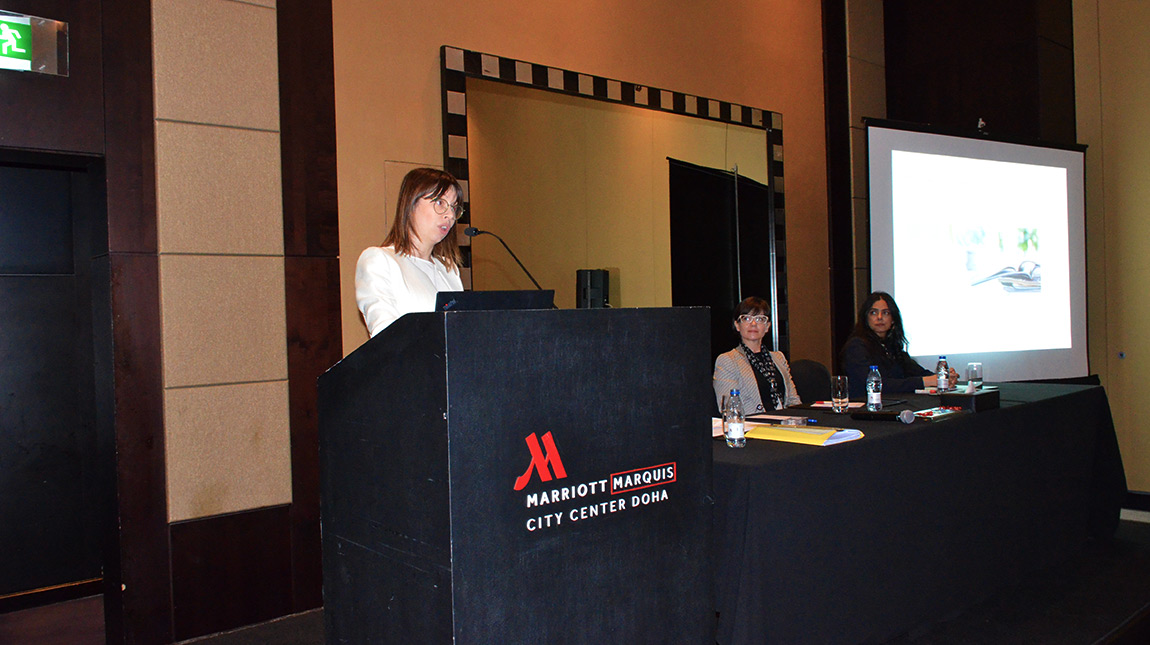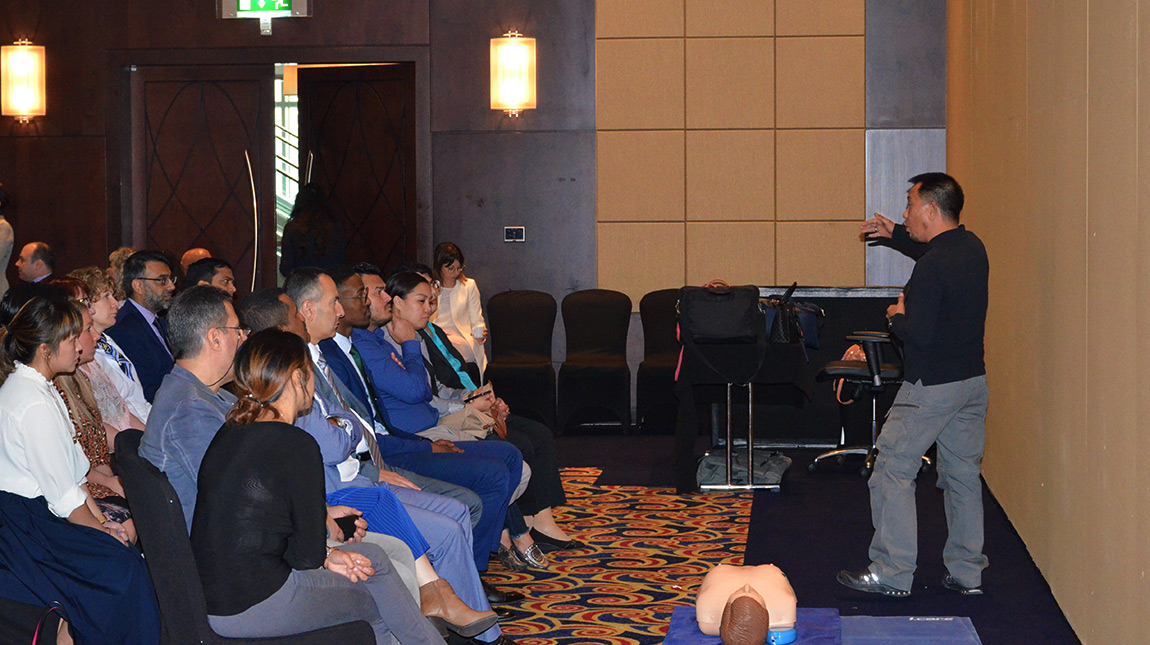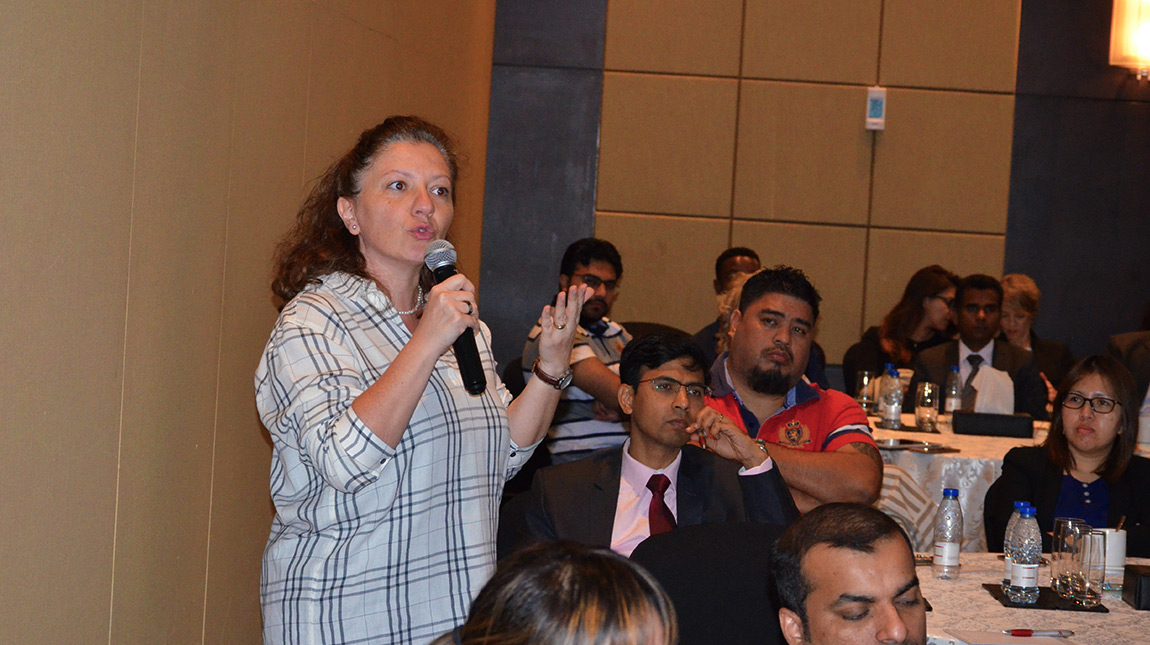 Luigia Ingianni, Commissioner of the Employment Standards Office of the QFC said
"The QFC remains committed to supporting the State of Qatar and contributing to the development of occupational safety and health standards and is honoured to partner with national and international stakeholders for the achievement of this important objective."

Dr Francesca Re, OSH expert and legislation and compliance manager in the QFC said
"Integrating health promotion and training into OSH policies and practices is beneficial for both employers and employees as it improves long-term wellbeing of employees, increases productivity, reduces pressure on health, sick leave and absenteeism, turnover and related costs".

In 2018, the ESO joined a national taskforce which was established within the "Healthy and Safe Employee" project of the MoPH led by Dr Asma Al Nuaimi, Senior Consultant Community Medicine and National Program Manager at the Primary Healthcare Corporation. The taskforce is chaired by Mr Jaber Al Merri, Occupational Safety and Health Specialist of the Labour Inspection Department at the MoDLSA and aims to develop and implement an OSH national policy for the State of Qatar.
The QFC is an onshore jurisdiction that allows registered companies to enjoy competitive benefits, such as working within a legal environment based on English common law, the right to trade in any currency, up to 100% foreign ownership, 100% repatriation of profits, 10% corporate tax on locally sourced profits, and an extensive double taxation avoidance agreement network with 81 countries.